AAMI Exceeds 10,000 Members, a Milestone for Health Technology
The active membership of AAMI now exceeds 10,000 thanks to the commitment of the organization's many professionals and leaders—all united in their dedication to the development, management, and use of safe and effective health technology.
"After 54 years of working to improve patient safety, AAMI has reached an incredible milestone. Ten thousand dedicated professionals from all sectors of health technology now have this one thing in common: They are AAMI members," said John Sloan, vice president of membership at AAMI. "We are so proud to share that our member community has grown, and in celebration of this historic moment, there is really only one thing to say: Thank you!"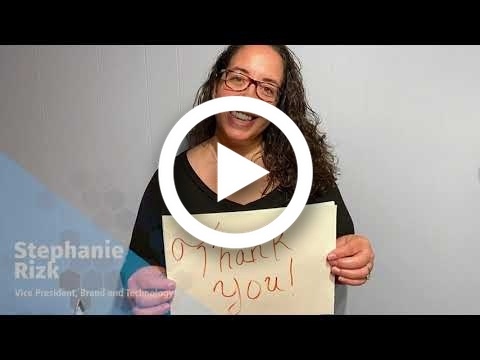 AAMI, which stands for the Association for the Advancement of Medical Instrumentation, was founded 54 years ago by visionaries hailing from technology, regulatory, and industry corners. They were looking to create "an international forum for introducing and improving medical instrumentation…" according to a 1966 New York Times report on plans to establish the organization. Among the first members were Dr. Paul Dudley White, known as the father of preventive cardiology; Dr. Michael Debakey, a pioneer in vascular surgical grafts; Dr. Adrian Kantrowitz, inventor of the implantable pacemaker, among other devices; and the U.S. Surgeon General.
Since then, AAMI's growth has been exponential. Around the turn of the millennium, AAMI boasted just over 6,000 members. However, by the organization's 50th anniversary in 2017, that number exceeded 7,000 professionals, all passionate about medical devices and patient safety. And in a mere four more years, AAMI gained well over 3,000 additional active members.
The growth of AAMI's membership is paced by the expanding scope and relevance of the association's mission, said Steve Campbell, acting president and CEO of AAMI. Today, AAMI provides guidance and resources, mentorship opportunities, training and certification, and world-class events and networking opportunities to its members. These members include those who develop health technology as well as those who use and maintain it: including professionals working in healthcare technology management (HTM), cybersecurity, healthcare-based AI, sterile processing, medical device manufacturing, and standards and regulations.
There are also opportunities abound for AAMI members to participate in crucial ongoing discussions, including those occurring within HTM leadership committees. Similarly, task forces made up of volunteers from industry, academia, healthcare providers, and regulatory bodies, continue their work towards standardizing the best practices and professional consensus for medical device development, use, and processing.
"AAMI is centered around and built upon the work of our members," added Campbell. "To our corporate and hospital members for their partnership on critical standards and ongoing support of AAMI, thank you. To supporters of the AAMI Foundation who are helping us nourish the next generation of leaders, thank you. To our exhibitors and sponsors who deliver innovative, emerging solutions to our community, thank you. To our individual members who invest in themselves as champions of patient safety, thank you for being an essential part of the AAMI family. We appreciate each and every one of you for being a part of our connected community, now 10,000 members strong. Here's to all we can accomplish together!"
---